Ground Level Land is a privately owned real estate investment group concentrating on the acquisition, planning and development of strategically located land in the rapidly expanding County of Grande Prairie, Alberta.
With over 2500 acres of land under administration, Ground Level Land can match clients' needs with a variety of development options.
We create commercial, residential and industrial communities with respect to the land and the people who live nearby. Developing land into a residential or commercial space with roads, parks and trails requires a mix of technical skill and creative vision, as well as insight into development. We merge these expertise to create value for our customers and community.
Ground Level Land is a locally owned company with strong partnerships in the community.
Our developments stimulate the local economy while producing excellent results for our clients. We know our community, the local political climate, and the policies that impact a project's progress so we can guide clients through the development and building process – from beginning to end.
We aim to create sustainable developments designed to be a legacy to future generations.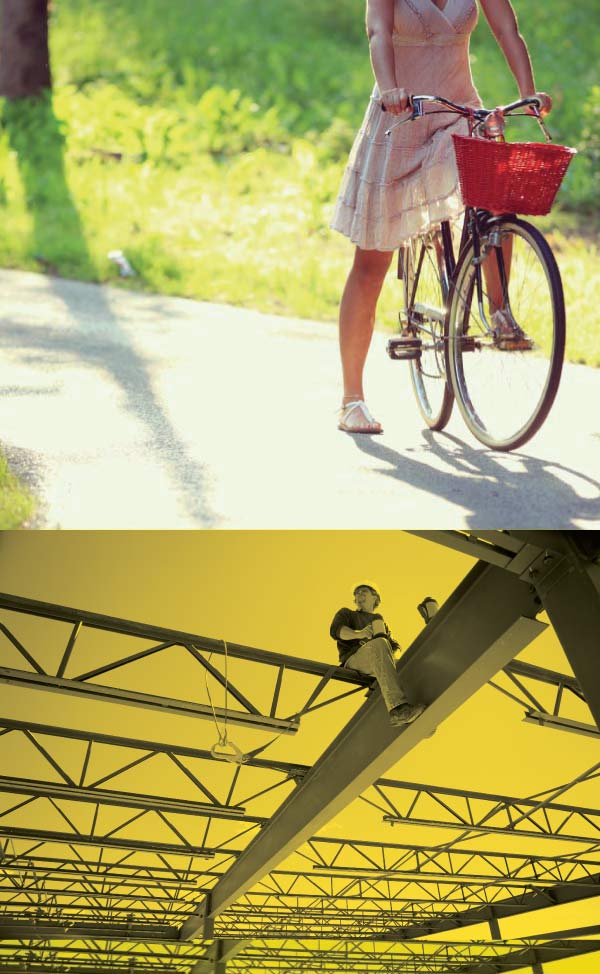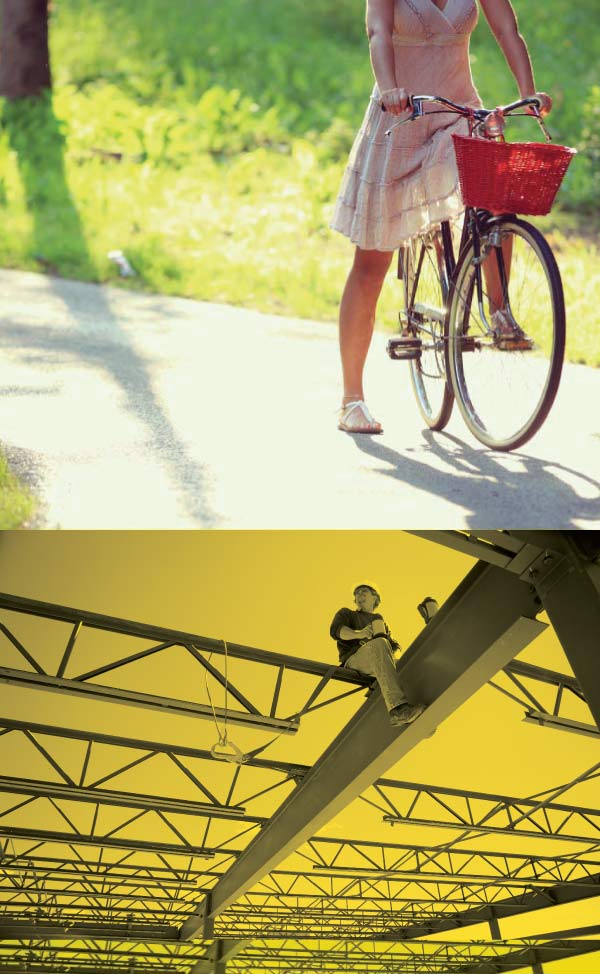 Grande Prairie is the northern hub of Alberta with resource markets in agriculture, forestry and oil and gas as the foundation of a strong, growing economy.
Major exports from the area include natural gas, oil, lumber, grain, and livestock. The diverse economic portfolio of the region creates fast growth of more than 4% annually. No provincial sales tax and low cost tax regime add to the benefit of doing business in the County of Grande Prairie.
Located in the heart of Northern Alberta, the County of Grande Prairie's infrastructure connects the area to the resource-rich regions of Northern BC and Alberta, Canada's major cities, the U.S. and beyond. With a strong transportation infrastructure in place and a growing, skilled, young workforce to draw from, the value of industrial and commercial lots in the Grande Prairie region is easily recognized when compared with big-city alternatives.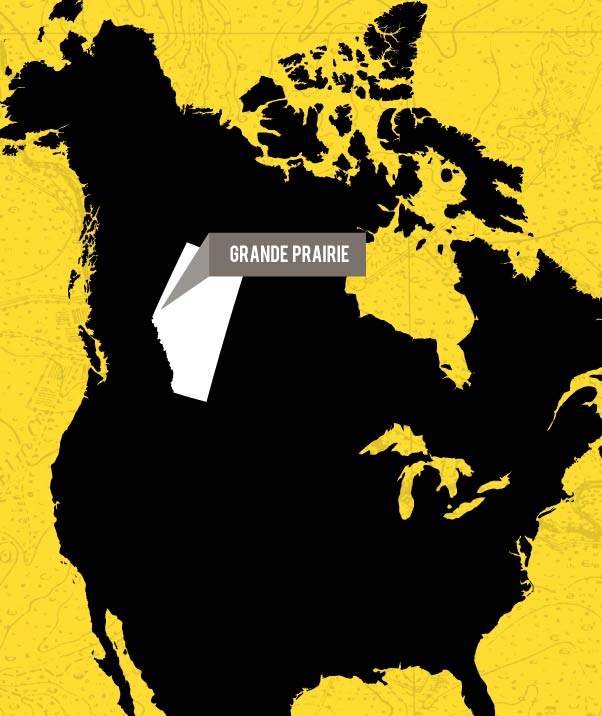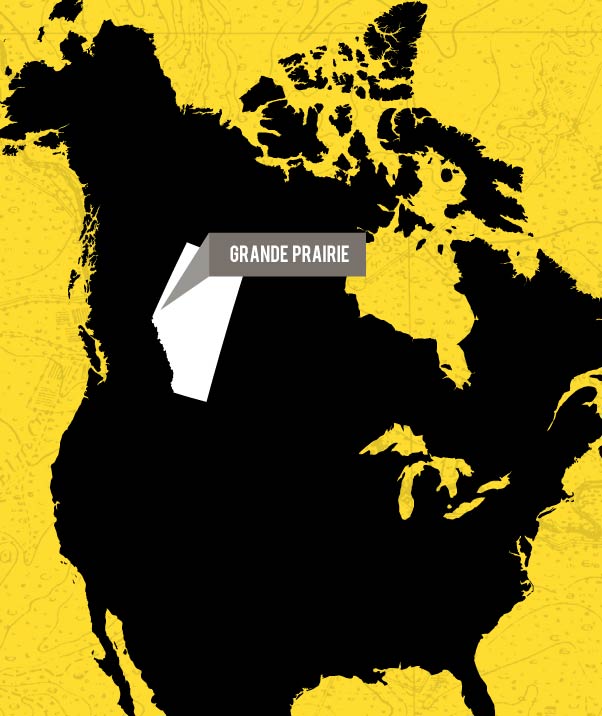 As the largest city in Northern Alberta, Grande Prairie's full-service shopping, restaurant and cultural offerings draw regular shoppers and visitors from as far away as British Columbia, Yukon and Northwest Territories.
COUNTY & CITY OF GRANDE PRAIRIE POPULATION: 83,000
AVERAGE HOUSEHOLD INCOME NEARLY DOUBLE THE NATIONAL AVERAGE
PRIMARY TRADE AREA POPULATION: 265,000
MAJOR CORPORATIONS SUCH AS ENCANA, HUSKY, CANADIAN NATURAL RESOURCES, SEVEN GENERATIONS, CANFOR, WEYERHAEUSER, PEMBINA AND HALLIBURTON
$3.5 BILLION TOTAL TRADE AREA RETAIL SPENDING
95% OF ALL ALBERTA OIL IS FOUND IN NORTHERN ALBERTA
MOST ENTREPRENEURIAL COMMUNITY IN CANADA FOR THREE CONSECUTIVE YEARS (CFIB)
CANADIAN BUSINESS AND PROFIT MAGAZINES PLACED GRANDE PRAIRIE AT THE TOP FOR CANADA'S BEST PLACE FOR BUSINESS AND CANADA'S MOST BUSINESS FRIENDLY IN THEIR 2016 RANKINGS
Download Our Brochure with Current Project Maps
Get maps, specifications, and further information about our company & region.
Let Us Buy You Lunch
Every deal starts with a conversation. We'd love to have one with you.
780 228-2100
info@groundlevelland.com